Green For All Fellows
Philadelphia, PA - Aaiyda is a Paralegal for a law office in Philadelphia that advocates for employees rights. She believes that people are empowered by their knowledge of the law. ...

Boston, MA - Aaron Tanaka is the founding Executive Director of the Boston Workers'Alliance (BWA), a grassroots union of under- and unemployed workers based in Boston's low income communities of ...
Watts, CA - Adrian Veliz has been an active social justice and youth advocate since 1996. At 21, Adrian helped establish some of California's first needle exchange programs, working with injection drug users and their children. After moving to Los ...

San Francisco, CA - Aekta Shah currently works with the Wangari Maathai Center (WMC), a partnership between San Francisco State University and UC Berkeley towards goals of Environmental, Educational, and ...

Detroit, MI - Ahmina S. Maxey is the Associate Director of the East Michigan Environmental Action Council in Detroit, MI. She directs the Stand Up! Speak Out! program – the ...

Oakland, CA - Ambessa Cantave is a father, musician, activist, educator and dedication to transformational change on the planet. A ten-year veteran of the Bay Area's environmental justice, art activism and ...

Denver, CO - Rev. Dr. Ambrose F. Carroll serves on the steering committee for Denver's "Green Jobs Interfaith Coalition" and is the Pastor of Denver's newly formed, "Renewal Worship Center". ...

New Market, TN - Anasa Troutman has spent her life growing into an artist, producer, strategist and activist-organizer, developing her personal mission to use arts, entertainment and mass media for ...
Gallup, NM - Anna's roots derive from Dinetah (Navajo land). She was born in Richmond, CA. She came back to her roots in 1981 and began working for her community ...

Tallahassee, FL - Ariana Marshall is a graduate student in the Environmental Sciences Institute, serves on the Florida AMU Environment and Sustainability Council, and works as a FAMU representative for ...
Fresno, CA - Arthur Jacuinde has been working with the Fresno Local Conservation Corps for two years. Recently, at the age of 21, he was elected to serve as president of the Corpsmember Council. He works with young people, some ...

Ashara Ekundayo is an Oakland-based cultural worker of the urban landscape and has served as catalyst, curator, educator, and producer for more than 20 years. Through her company BluBlak Media Consulting, ...

Oakland, CA - Ashel Eldridge aka Seasunz, originally from Chicago is a frontman emcee, vocalist, producer, and the founder of Earth Amplified. Based in Oakland, he performs and presents his conscious ...
Beata Tsosie-Pena is of mixed ancestry from Santa Clara Pueblo and El Rito,NM. She has degrees in Early Childhood and Elementary Education. She is also now a Green For All ...

New Bedford, MA - Ben Gilbarg is the director of 3rd EyE Unlimited, a film/video producer, and a conscious Hip Hop artist from New Bedford, MA. Over the last ten ...
Ottawa, Ontario, Canada - Ben Powless is Mohawk from Six Nations in Ontario, currently living in Ottawa, Canada. He is currently studying Human Rights, Indigenous and Environmental Studies at Carleton ...

Milwaukee, WI - Rob 'Biko' Baker is the Executive Director of The League of Young Voters Education Fund (LYVEF), an organization created to empower young people to be players and ...

New York, NY - Brigitte Griswold is the Director of Youth Programs for the Nature Conservancy of New York, where she oversees the Conservancy's first regional urban youth employment initiative. ...

St. Paul, MN - Camille Cyprian is currently the SNAP Outreach Manager at Second Harvest Heartland, where she works with the government and organizations to assist families and individuals gain access ...

Austin, TX - Carmen Dolores Llanes is a community organizer and native of Austin, TX. She has worked with a variety of organizations and coalitions citywide and across the country, ...

Atlanta, GA - Catherynne Lenora-Blanche Whitmore is currently a junior at Clark Atlanta University. She is the president and founder of Wild Flowers, Inc., a women's empowerment organization chartered on ...

Detroit, MI - Charles McLean has over 15 years experience in the architectural and engineering industries and about 5 years as an educator at the high school and community college ...

Pittsburgh, PA - Chester Thrower is a champion of the green economy, becoming a Fellow of the Green for All Academy in 2008 and subsequently becoming trained in solar panel ...

Pasadena, CA - Chris Campbell is a lean Entrepreneur/Scrum Master with experience creating and growing new businesses. His industry experience includes ventures in guerilla marketing, mobile technology, digital advertising, bottled ...

Buffalo, NY - Clarke Gocker is a native of Rochester, NY. He has spent most of his adult life acquiring the tools of a critical sociological perspective at universities in ...

Flagstaff, AZ - Claudia Jackson, Diné (Navajo), Coordinator for Navajo Green Jobs, seeks to diversify the Navajo Nation's economy by working on community based green projects that are less dependent ...
Portland, OR - Cobi serves as a National Engagement Officer for One Economy Corporation, a global non-profit whose mission is to ensure that every person, regardless of income and location, ...
Camden, NJ - Cop Lieu grew up in Camden City and, after leaving the traditional school system, enrolled at The Work Group as a student in 2005. He completed the program with honors and received his high school diploma. After ...

Atlanta, GA - Cozell T. Harris is a nationally recognized fatherhood consultant and facilitator through his work with the Annie E. Casey Foundation, where he works with re-entry and juvenile ...

Baton Rouge, LA - Dana Solet is a United Houma Nation citizen from Dulac, Louisiana. She spends the majority of her time during the summer working with tribal youth at ...

New Orleans, LA - Daniel Nguyen works as a project manager with MQVN Community Development Corporation in New Orleans East. His work encompasses workforce development, environmental justice, and incubation of aquaponics ...

Miami, FL - As the founder and CEO of the Big Blue & You Foundation, Inc. (www.thebigblueandyou.org), this 23-year-old has taken her lifelong passion for the Sea to ...

Los Angeles, CA - Danielle DeRuiter-Williams, MURP, MA, is now working for the Healthy Eating Active Living Cities Campaign in Oakland, CA. She provides support for many of the program's activities ...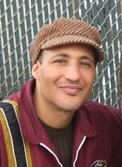 Oakland, CA – Dave's most important identifier is Melia's Papa. In his first job after graduating with Bachelors and Masters degrees in engineering from Stanford University, Dave found himself working for ...
Philadelphia, PA - David H. Dix has been deeply involved in local, state and national politics since he was a teenager. He has helped lead congressional, gubernatorial, and senatorial campaigns. He has also worked for the Republican National Convention, for ...

Cleveland, OH - David L. Heard Jr. is a National Urban Fellow serving the Mayor's Office of the City of Cleveland, Ohio in the Office of Sustainability as the Outreach ...
Atglen, PA - Blanche is the founder and executive director of the Urban and Rural Science Alliance Inc. (URSA), a nonprofit STEM (Science, Technology, Engineering and Math) organization in Minnesota and Pennsylvania. The work of the GWC USA is through ...

Trenton, NJ - Duncan Harrison, Jr. displays his commitment to his community - Trenton, New Jersey - by being been involved in a number of community service activities. He has ...

Washington, DC - Elizabeth J. Reynoso believes that social justice thrives because of healthy people and healthy environments. In 1994, Elizabeth began promoting human rights worldwide as a media liaison ...

Williamson, WV - J. Eric Mathis has been at the forefront of initiatives to bridge the gap between the fossil fuel and renewable energy industries through the development and implementation of ...

Cleveland, OH - An advantageous supporter of service, young people and the Executive Director of Power Network. Traore is a graduate of Green For All's Fellowship Academy (2010), Front Line ...

Boston, MA - Hakim was born and raised in the streets of Boston. The product of a Jamaican immigrant father and a Native American mother from Florida, he grew up ...

Chicago, IL - Harish I Patel, coordinator of University of Illinois at Chicago (UIC) Social Justice Initiative, is an experienced community organizer focused on youth, community and economic development issues and ...

Miami, FL - As an organizer, Hashim is working on the Miami Workers Center campaign for green jobs and housing. While working with the MWC grassroots council Low-Income Families Fighting ...
New York, NY - Ibrahim Abdul-Matin is author of the acclaimed book, "Green Deen: What Islam Teaches About Protecting the Planet." For the past ten years, ibrahim has been a ...

Denver, CO - DJ CAVEM MOETAVATION'S new project The Produce Section EP came out on Earth Day 2012. The album is focused on holistic health, promoting indigeneity and educating the low ...

Indianapolis, IN - Imhotep Adisa is native of Indianapolis, Indiana. As an African-American, his interest in environmental and economic issues was born out of personal and community experiences. His interest ...
Washington, DC - Irv Sheffey is the Associate Regional Representative (DC) for Sierra Club's Environmental Justice Program. He works with community based organizations addressing environmental problems and providing technical and ...

Pueblo, CO - Isaac Medrano is the Colorado State Director for Democracia USA and Democracia Ahora. He was born in San Francisco, CA. His family emigrated from Managua, Nicaragua during ...

Greensboro, NC -Jada Drew is from Rich Square, NC and currently resides in Greensboro NC. She works independently as a consultant with her small business Social Designs. She facilitates diversity, ...

Washington, DC - As Rising Sun's Deputy Director Jailan Adly focuses on national expansion, new program development, and diversifying organizational resources. Jailan joined Rising Sun in 2007 as the CYES ...

Jameelah Muhammad is a native of Metro-Detroit Michigan, where she graduated from Southfield Public Schools and continued her education at Oakland University in Rochester, Michigan. She holds a B.S. in ...

Bronx, NY - Mr. Jamel Allah, 55, was born in Harlem, NY in 1953. Mr. Allah was incarcerated for a few years; however, the immense desire to never again partake ...

Bronx, NY - Janae has a Bachelor of Arts with a Major in U.S. history from the State University of New York at Oswego and a Master's of Social Work from ...

Milton, MA - Jared Harrell is a student athlete at the University of Maryland in College Park. He is an African American Studies major who focuses on Green solutions for ...
Milwaukee, WI - Jayme Montgomery-Baker is the State Director for the WI League of Young Voters/Campaign Against Violence. Our mission is to agitate, educate and organize young folks to take a proactive stance against interpersonal violence by making them players ...
Brooklyn, NY - "It is not every day that an artist achieves the ability to stir the heart and soul through song and vibration. My heart has not yet stopped stirring since I have heard Jennifer Johns." KRS-One This standout ...

Philadelphia, PA - Joe Hill is an 18 year-old junior at Georgetown University studying Political Economy. He is also the Chairman of the Philadelphia Youth Commission, which was established last ...
Miami, FL - Joe Naroditsky is executive director and co-founder of Faiths United for Sustainable Energy (FUSE), a non-profit organization that works to educate and mobilize faith communities to act on the harmful effects of our society's dependence on fossil ...

New Orleans, LA - John Moore attended Morehouse College in Atlanta, Georgia. He received his Bachelor of Arts in May of 2005. In college, Moore was very active in environmental issues ...

Dorchester, MA - Arevalo was born in Bogota, Colombia and immigrated to the United States in 1994. His passion for social and economic justice began in earnest when he was ...

Minneapolis, MN - Joseph Adamji works in informal education as the High School Program Manager in the Kitty Andersen Youth Science Center, an organization with the mission to empower youth to ...
Los Angeles, CA - A proud product of south central Los Angeles, Juan D. Martinez is the national Natural Leaders Network coordinator for the Children & Nature Network. His passion ...

Albuquerque, NM - Juan Reynosa is a born and raised New Mexican who enjoys working on social justice issues, working with youth to develop their skills, and working on pieces ...
Chicago, IL - Jumaani Bates is a community advocate for environmental issues in the city of Chicago. Currently, Jumaani holds a position as Economic/ Infrastructure committee chair for the 24th Ward. ...
Seattle, WA - An entrepreneur and educator, Wyking Allah (born Kwame Garrett) is the founder and Chief Executive of Remix Marketing & Communications, LLC, a multi service communications firm specializing ...
New Carrolton, MD - Kalin Williams is a young lady who remains dedicated to the transformation of underserved low-income communities. She grew up in the inner cities of Washington, D.C. in a neighborhood that is directly affected by the economic, ...

Minneapolis, MN - Karen completed the Wellstone Fellows Program and began working with Environmental Justice Advocates of Minnesota (EJAM) in the summer of 2006 and served as the EJAM community ...
Washington, DC - Kari Fulton is an award winning environmental justice advocate and new media journalist. Recently, Fulton was appointed as the Interim Director of the Environmental Justice and Climate ...

Gibsonville, NC - Karl Brustmeyer was born in Brooklyn, NY. He served on several boards as an advisor in economic development, advocacy, and organizational development. He has been instrumental in ...

Philadelphia, PA - Kate Houstoun's two professional priorities are to provide quality work opportunities to Philadelphians living in poverty and to improve life in Philadelphia for all. Kate was recently ...

Albuquerque, NM - Keegan King is from Acoma Pueblo and brings several years of experience in political and public policy strategy to his work with Atsaya. Originally getting involved in ...

Atlanta, GA - Khadijah Robinson is an English major, Spanish and Political Science double minor at Spelman College, Class of 2011. She is a part of the first Green for ...

Pittsburgh, PA - Khari Mosley, is the Director of Green Economy Initiatives for G-Tech Strategies. Khari has received a number of awards from various organizations and institutions including: Pittsburgh Magazine, ...
Seattle, WA - Keprah Ptah has been an activist for more than 16 years starting out as an organizer for social justice. He co-founded an organization called 360 which worked on the cause social justice and at a time when ...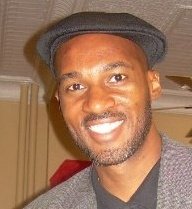 Kymone Freeman was the director of the National Black LUV Festival (1997-2010) recognized as a Washington, D.C. Mayor's Art Award Finalist for Excellence in Service to the Arts in 2006 and ...

Chicago, IL - LaDonna Redmond was a resident of the West Garfield Community. Born and raised on the south side of Chicago. Ms. Redmond grew up volunteering at Operation PUSH ...

Las Vegas, NV - Laura Martin was raised in Southern Colorado and now lives in Las Vegas where she works for the statewide progressive organization, the Progressive Leadership Alliance of Nevada. ...

Shreveport, LA – Leia Lewis Henderson (www.leialewis.com) is a cultural arts worker, organizer, artist, educator, and mother who has been advancing nonprofit and community-based organizations for more than a decade. ...

Tucson, AZ - Luis Alberto Perales is a native son of the Rio Grande Valley of South Texas. He is the son of an immigrant mother and an 8th generation ...
Las Vegas, NV - Marco Rauda was born in San Salvador, El Salvador. He immigrated to Southern California in 1988. In 1995, Marco moved to Las Vegas, Nevada. Marco has been a local Las Vegas activist the past few years ...

Atlanta, GA - Marcus Penny, a native Californian, is currently studying Psychology at Morehouse College in Atlanta, Georgia. Recently Marcus has become active with several different local, national, and international ...
Washington, D.C. - Maria Washington has worked for environmental groups such as Beyond Pesticides (founded as the National Coalition Against the Misuse of Pesticides), Greenpeace, and the United Church of ...

Omaha, NE - Mark Welsch was raised on a farm in southeastern Nebraska where he learned about environmental and economic problems first hand. His father was politically aware and active, ...

Atlanta, GA - Ms. Mar'Che James is a senior Sociology student at Spelman College. Ms. James is a native of California. She is active in the Sociology department at both ...
Fayetteville, AR - Matthew Petty is an entrepreneur, blogger, and political activist from Fayetteville, Arkansas. Matthew's current projects include the integration of social media and government and building a grassroots ...

Atlanta, GA - McNair Wagner graduated in the Spring of 2008 from Georgia State University with a B.A. in Marketing. While at Georgia State University McNair co-founded the student environmental ...

Atlanta, GA - Meagan M. Mullens, alumna of Spelman College and an aspiring lawyer, founded Green Complex, a non-profit organization focused on ensuring the prosperity of minority communities in South Florida. ...

Dallas, TX - Meamya Christi is a mother, student, teacher, visionary, and entrepreneur who has a sincere passion for healing and inspiring women and inner city communities. She is currently ...
Kansas City, KS - Michael Hutchingson is a graduate of the Alpha Class at Sumner Academy of Arts and Science in Kansas City, Kansas. He became interested in environmental issues when he began to notice the seasons and traditional weather ...
Berkeley Springs, WV - Mike McKechnie owns Mountain View Solar & Wind, a renewable energy company located in historic Berkeley Springs, West Virginia. Mike is passionate about bringing solar to ...

Philadelphia, PA - Miguel A. Concepción Thomas is the State Director for Democracia USA and Democracia Ahora. Miguel's work has been focused on the Latino community of Pennsylvania where he ...
Little Rock, AR - Mina Collins is a native Californian, relocating to Arkansas in the summer of 2006. Currently , CEO of Grow Up Green, a non-profit organization that teaches children leadership skills; incorporated Green Initiatives and activities; and educates ...

Chicago, IL - Naomi Davis is an attorney, entrepreneur, activist, and granddaughter of Mississippi sharecroppers who founded Blacks in Green(TM) to remind generations of our great cultural legacy - which ...

Buffalo, NY - Originally from Washington Heights, Natasha moved to Buffalo for school, where she earned her degree in Environmental Studies. She was instantly culture shocked to find, unlike the ...

New Orleans, LA - Nicole Godfrey, is a Social Justice Activist dedicated to empowering youth in her community. Ms. Godfrey has worked for over nine years for The New Orleans ...

Oakland, CA - A jock-turned-activist, Nwamaka grew up as a jazz-loving trumpet player who could run really fast. She did not actively begin pursuing her interest in civil rights and ...
Washington, DC - Nydria is the District of Columbia's Wards 7 and 8 Green Jobs Coordinator for a joint project of the Chesapeake Climate Action Network and the Greater Washington Interfaith Power and Light Organization. A native of southeast DC, ...
San Francisco, CA - Pandora Thomas is Director of the Green Career Program at Global Exchange. This program creates pathways for communities of color, youth and lower income people to ...

Chicago, IL - Mr. Brown has spent the last 9 years working with OAI to train underserved communities to work in environmental health and safety. His primary function as Senior ...

Kansas City, KS - If Barack Obama hadn't already written the book, Richard Mabion might have called his memoir The Audacity of Hope. Here's a guy who lives in ...
Atlanta, GA - Richard D. Merritt is a senior at Morehouse College majoring in International Studies. He is a strong leader on environmental issues at Morehouse, and devotes much of his time to the recently developed urban ecological project Let's ...
New Orleans, LA - Rob Harman is a college student currently at Loyola University. Originally from upstate New York, he now calls New Orleans home, and probably will for the better part of his life. Growing up poor, he developed ...

Orlando, FL - Roberto Gil Cancel Comas was born in Tallahassee Florida after his parents emigrated from Puerto Rico in pursuit of higher education. At 21 he received his Bachelor's ...
Detroit, MI - Roshani Dantas is a graduate of the University of Michigan with a Master's degree in Toxicology. Her work focuses on health and policy disparities in Environmental Health for environmental justice communities. Roshani worked on environmental policy issues ...

Boone, NC – Sandra Diaz is a Campaign Coordinator for Appalachian Voices. She started her career in environmental advocacy as a grassroots organizer in Florida for organizations such as Humane ...

Detroit, MI - Sandra grew up in Southeast Michigan, then earned her SB and Masters in City Planning from MIT and taught high school for one year in Mexico before ...

Miami, FL - Sandra moved to the United States from Lima, Peru in October of 2002. Back at home, she volunteered for Amnesty International and taught pre-k orphans victims of ...
Minneapolis, MN - Sasha's exposure to issues of environmental equity and racial justice began at an extremely young age as she spent most of her early life immersed in both the American Indian Movement and the growing environmental justice movement. ...
From the rainforest farm life of Guatemala to the tough inner city streets of south central Los Angeles, Selim brings a diverse practical life experience to the public service forum. ...

Milwaukee, WI - Shahn Hayes is the Communication Director for the WI League of Young Voters/Campaign Against Violence. Our mission is to educate and organize young adults to take a ...

South Bronx, NY - Sheila Somashekhar is currently the Greenway and Green building Coordinator at Sustainable South Bronx. She recently completed a Master's Degree in Urban Planning and Public Health ...
Shreveport native Leia Lewis has been selected from among 350 nominees from across the country to receive the prestigious 2012 Whole Thinking Retreat at Center for Whole Communities Fellowship Award.
Ruston, LA - Tanesha L. Wade is originally from Oakland, CA and has been residing in northern Louisiana for the last four years. A recent graduate of Grambling State University with a Bachelor's of Arts in Sociology she has also ...
Richmond, CA - Tania went from at "risk youth" to community activist and organizer. Currently working as Program Coordinator with Urban Tilth, a Richmond non-profit manifesting a more sustainable, healthy ...

South Bronx, NY - Inspired by her experiences as a single working mother living in a marginalized community, Tanya Fields founded the BLK ProjeK in 2009 as a response to sexist ...

Detroit, MI - Tawanna is a mother, social activist, community leader, dancer and civic entrepreneur. She is a native Detroiter and Senior Executive Director of Essence of You Gallery and ...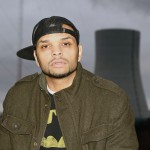 Tem Blessed is a social conscious Hip-Hop artists and cultural worker based out of New Bedford, MA. He rhymes about social justice and sustainability. He creates music with the intention of ...

Atlanta, GA - Tony C. Anderson, a social entrepreneur and co-founder and Executive Director of The Let's Retrofit A Million Education Fund,  has retrofitted over 50,000 energy efficient light bulbs, water ...

Cedar Crest, NM - Travis McKenzie was born in San Diego, California, and grew up in New Mexico. He has dedicated his life to serving mother earth and the many ...

Bakersfield, CA - Uduak Ntuk is an engineer in the Gas and Oil Department at the City of Long Beach. He is a technical professional that believes the economy and ...
Twin Cities, MN - Valerie is a Mexican, Cree, Apache, Ojibwe woman from the twin cities of Minneapolis, Minnesota who has been organizing around racial and social justice for indigenous ...

Pittsburgh, PA - Vanessa German is a multi disciplinary artist based in Pittsburgh, Pa. As a performance poet and sculptor, she creates found object assemblages that speak to the ...

Milwaukee, WI - Wesley Carter was born and raised in Milwaukee, Wisconsin. He attended school for business management and business plan development, intending to expand his father's dry-cleaning business. In ...

Nashville, TN - William Sizwe (Siz-Way) Herring is a dedicated environmentalist and director of EarthMatters Tennessee, a nonprofit earth education organization. A frequent classroom presenter and workshop leader, Sizwe is ...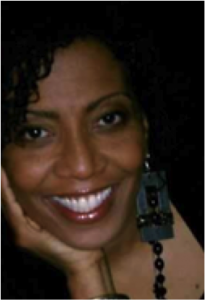 Antioch, NY - Yeama Mengistu, born in Nashville, TN, is a dedicated mother, wife, inspirational teacher, and community organizer. She developed a connection to and interest in organic farming from her early ...

Madera, CA - Yolanda Contreras is the second to the oldest in a family of five siblings. Furthering her education was not easy, but she has persevered. In 2006 she ...

Zakiya Harris - Oakland, CA - Zakiya Harris is a California native, who has been working as a Change Strategist for over 12 years. She received her B.A. in Political ...
Buffalo, NY - Zoe Hollomon is a Community Economic Development practitioner living in Minneapolis, MN. She has worked to develop social enterprises with non-profit organizations and has over 7 years ...